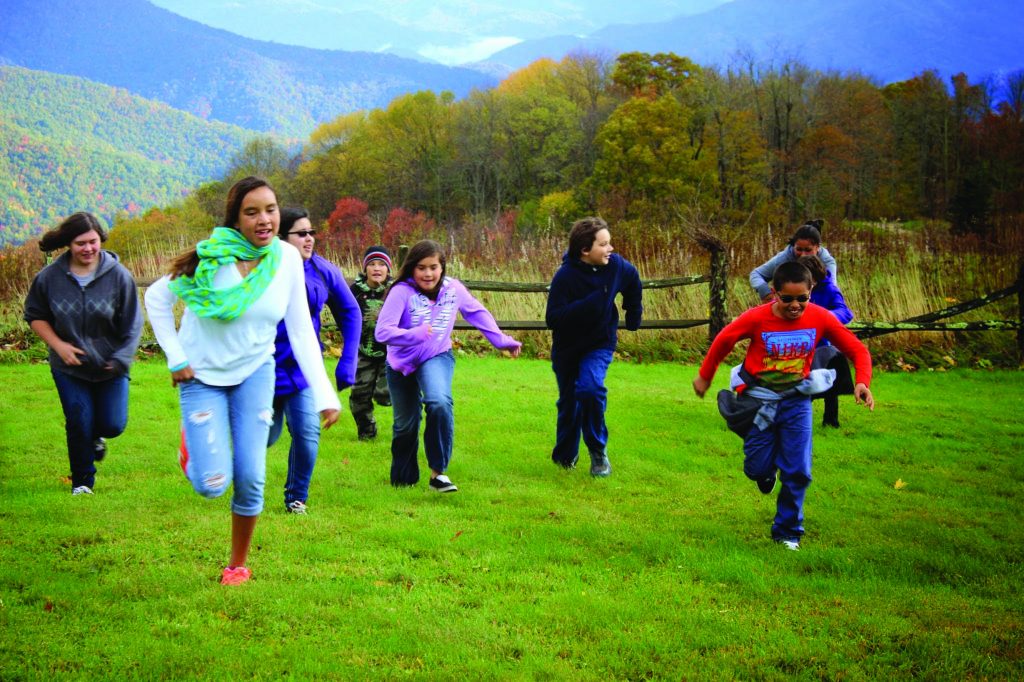 A program funded by CPF called SPiN (Seeking Paths in Nature) is bringing the Eastern Band of Cherokee Indians (EBCI) and Great Smoky Mountains National Park (GSMNP) together for the benefit of teaching children about Cherokee culture, history, the environment, plants, and animals of the Smoky Mountains. The program brings park rangers, teachers, and community members together to support education with culturally relevant curriculums specific to the park.
The park wanted to improve relationship with Cherokees and in 2014 GSMNP applied for a grant designed to improve collaboration between the Cherokees and the Park. The Foundation is providing funding for students and teachers to engage in regional collaborations. What began with about 250 Cherokee Middle School students has now spread throughout the Central School systems serving 1,500 students. The program is also available to other schools.
This hands-on educational program uses curriculum developed by consulting Tribal Elders. It integrates Cherokee history, values, and land stewardships. All programs meet the state's Essential Standards.
Jessica Metz-Bugg was Education Project Coordinator for SPiN. She had the privilege of taking the students outdoors in the park and helping them look at the world through the lens of Cherokee culture. She noted that many students totally transform when they get outside and experience the environment, plants, and animals of the Smoky Mountains. This is particularly true for students who struggle with a traditional classroom.
SPiN is currently searching for a new project coordinator for this program. Contact Ranger Joy Absher for more information. Joy_absher@nps.gov