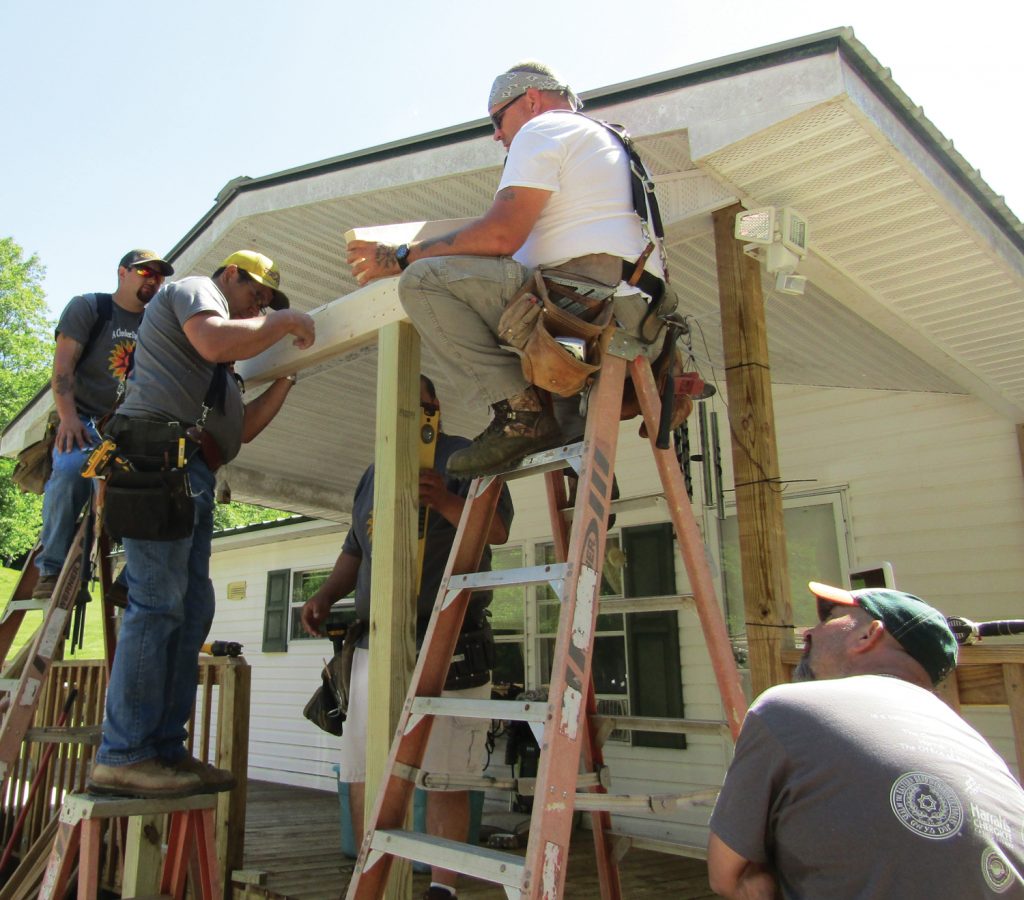 A beloved tradition, the spirit of ga-du-gi (coming together for all) was in full evidence at the 15th annual Cherokee Day of Caring. This treasured day of long-standing collaboration includes the Cherokee Preservation Foundation, Harrah's Cherokee Casino Resort, and the Office of the Principal Chief of the EBCI.
"15 years is a long time, and we're proud to have been a sponsor of this annual event over the years. It truly shows the community's compassion and spirit of giving," said Bobby Raines, Executive Director of the Foundation.

The Day of Caring is a day-long event where hundreds of volunteers come together to help people and families in need. This year's mid-May event included more than 330 EBCI and community members who worked on nine family homes recommended by their respective community clubs. Volunteers worked to beautify yards, clear debris, and repair or renovate anything that needed work.
The Red Cross also pitched in to help the families. They sent teams to each of the nine project sites to install smoke detectors and to ensure that existing smoke
detectors in the homes worked properly.
Community member, Lloyd Arneach Sr., of Yellow Hill was one recipient of the Day of Caring. Volunteers cleaned up his shrubs and underbrush, put in a flower bed around the house, and cleaned out his front porch. They also cut down bamboo that had obstructed his view of the river.
"My dad was just so happy. He loves going out to the flower beds each day. He also enjoys sitting on the porch with his new river view," said Dawn Arneach, Lloyd's daughter.

Volunteers also built two 2'x6' food pantries for the communities, one in Wolftown and another in Birdtown. The Foundation stocked each pantry with nonperishable food items. These items are free for whoever needs them and the Foundation asked community members to restock as needed.
The Cherokee Day of Caring Committee also honored nine "Quiet Heroes" who serve their community and presented a "Good Neighbor" award to a non-tribal member who significantly helps EBCI members.