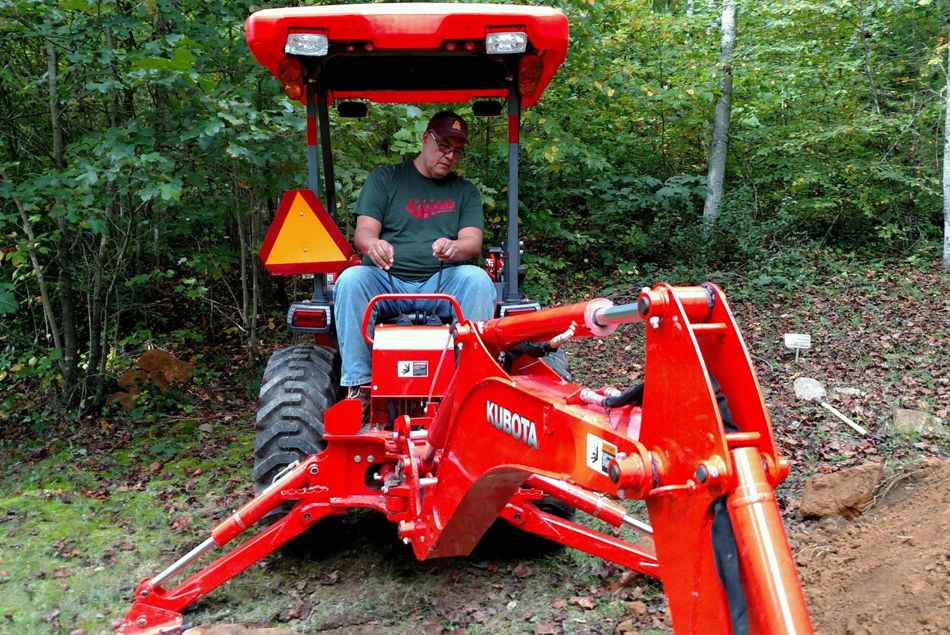 It's amazing what a difference a tractor makes in a community. Just ask Trudy or Bunsey Crowe of Big Y Community on the Qualla Boundary. In 2017 they purchased a commercial grade Kubota tractor and several attachments thanks to a grant from the Cherokee Preservation Foundation. In the past year their Big Y Free Labor group has helped about four dozen groups, using the tractor to level spaces for storage buildings, dig graves, plow gardens, and more.
"This is the first tractor our Free Labor Group ever had, and many people in our group are older, so this tractor really helps make our labor easier and faster," said Bunsey Crowe, Big Y Community Chairman. "It's just made a huge difference."
Although most community members prefer to dig graves of those who have passed by hand, Bunsey wants everyone to know the tractor is available if they need it, whether it's to dig the entire grave or just a portion of it.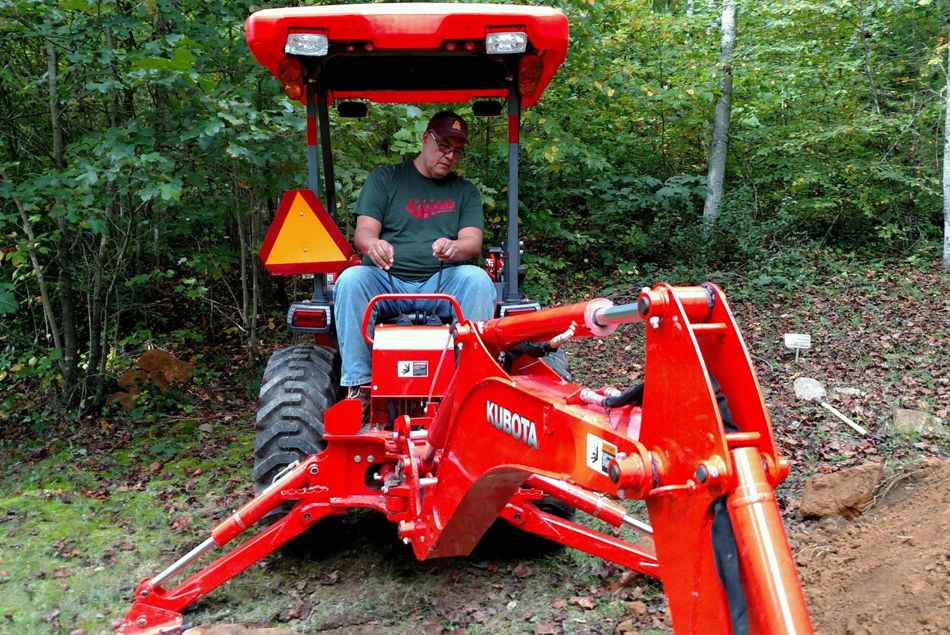 Last spring the tractor helped till many existing gardens and some new ones. Bunsey noted that several families have gotten back into gardening again because the tractor made short work of turning the soil. Other communities including 3,200-acre Tract and Birdtown have also benefitted from using the tractor.
Not too long ago after a huge storm, Bunsey and Bo Crowe used the Kubota to pick up logs on the side of the roads after the Tribe had cleared the roads. They donated the firewood to elderly community members, adding to what the Tribe provides.
The Big Y Free Labor Group is the central location for other EBCI communities to check equipment out or pick up sand or gravel when needed. They are happy to loan the tractor if it's needed–either Bunsey or Bo Crowe operates it.
The group hopes that supplying the needs of several communities will encourage more volunteers to step up. Doing so ensures that the sense of ga-du-gi is passed on to future generations and leads to a better quality of life for the Cherokee people.
Part of the grant also covered the cost of a storage building for the tractor. It's been ordered and will be delivered in the next couple of months. The group will use the tractor to level the space for the building shortly before it arrives. It's handy having a tractor!