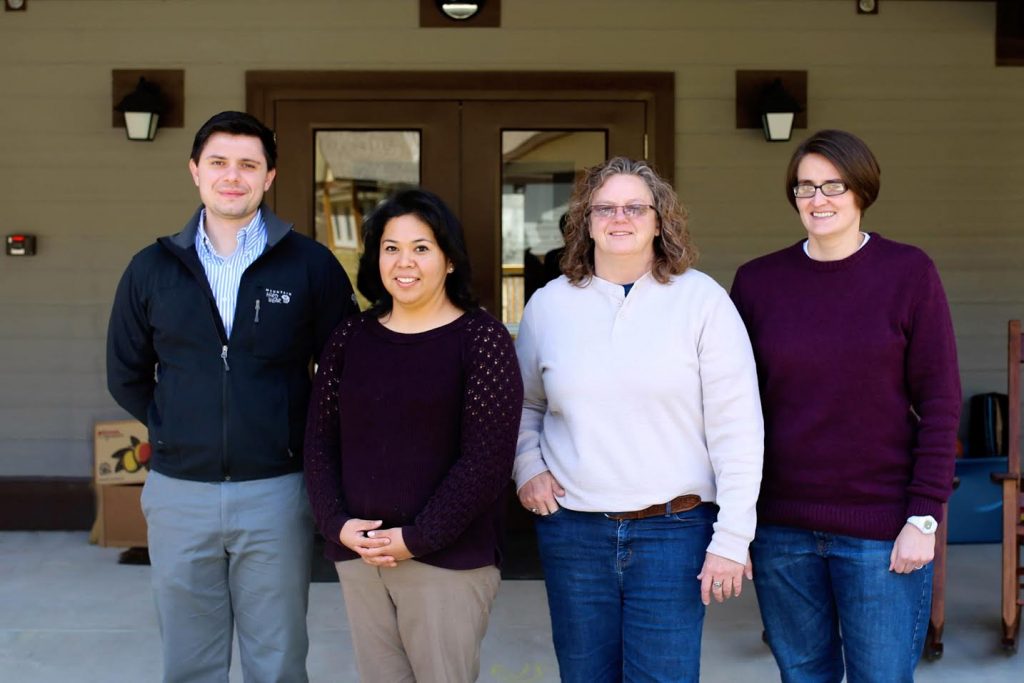 A second new building at Cherokee Children's Home means that nine additional girls and young women from ages 6-21 now have a brand new home with their own bedroom. Energy efficient measurements built into this new residence are helping save money and keep children and staff healthy.
The Children's Home received grant funding that ensured energy efficiencies in a first new building that supported Cherokee Preservation Foundation's goal of environmental preservation. With the help of additional funds, the new second building includes LEED-like energy efficiencies. High performance, energy efficient windows, high value foam insulation, and insulated panels create a tight thermal envelope, which reduces the drain on heating and air conditioning systems.
"We opened this building last March, and we've had significant energy savings compared to our old second home," said Monica Wildcatt, Executive Director of Cherokee Children's Home. "Our old building was about 2,000 square feet with baseboard heat supplemented by fireplaces. This new second home is 6,000 square feet. Even with tripling the amount of square footage our energy bills are lower than the old home."
All the energy efficient features are making a difference in the girls' health as well. New windows, better insulation, and central heat and air conditioning mean that the children are not as exposed to weather shifts. Both the children and staff are healthier since they moved to the new building.
LED lighting throughout the home is reducing energy consumption and costs. Because LED bulbs last so long, they decrease the impact on landfills. A tankless water heater that reduces the energy needed to heat hot water is saving more energy and decreasing water consumption. Low flow shower heads, faucets and toilets also reduce water consumption.
The funding provided to improve energy efficiency in the Cherokee Children's Home was for a demonstration project. Due to limited resources, the Foundation is able to fund a limited number of demonstration projects as proof of concept for the Cherokee community and Western North Carolina.
Cherokee Children's Home is available for children in North Carolina that meet the criteria for staying in the home. Monica notes that most children come to the home via DSS, and preference is given to Cherokee children, but any child is welcome. For more information, contact Monica Wildcatt at 828.359.5575.
Learn more about other energy efficiency and conservation programs we support through Generations Qualla.