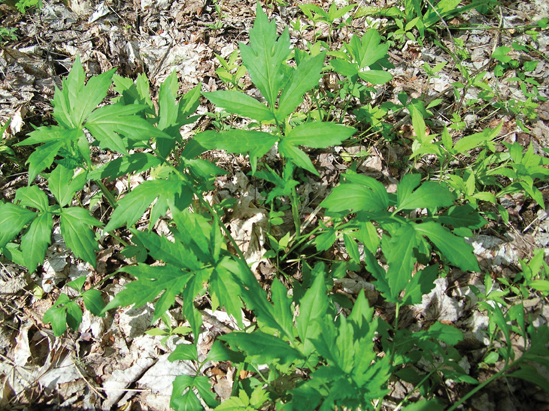 Last March the Cherokee people received the right to harvest sochan, a spring green plant that's been used by the people for thousands of years, in the Great Smoky Mountains National Park (GSMNP). This is the first time in the park's 85-year history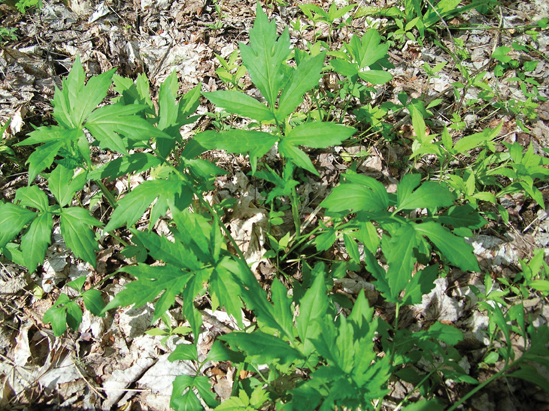 Receiving the go ahead to harvest one of the Cherokee's primary cultural plants in the park was an historic day. The park is one of the first parks and the Cherokee are the first tribal nation to complete the arduous process to allow harvesting since a new plant gathering rule was established in the parks in 2016.
This historic achievement happened due to Foundation grants dating back to 2010 through its RTCAR (Revitalization of Traditional Cherokee Artisan Resources) initiative to the North Carolina Arboretum Germplasm Repository.
"We began a test to propagate sochan beginning in 2010," said David Cozzo, RTCAR Project Director. "We started with four beds and it was so easy to grow we launched a small harvesting study."
The harvesting study yielded some surprising results. After harvesting half of the test plot, it turned out that harvested plants showed more vigor than unharvested plants!

The data was shared with the GSMNP and the findings used to help decide to allow the Cherokee people to harvest in the park.
"There had been tension between the park and the Cherokee over not being able to harvest culturally significant plants in the park," said David. "We now know it's hard to hurt sochan, and harvesting is not detrimental. It's a good, safe starting place for the park to consider other cultural plants that Native Americans want to harvest."
The harvesting is controlled and permits are needed. Those who wish to harvest work closely with the EBCI Environmental Office and harvesting is monitored by the Tribe and the park. The impact of harvesting is being monitored before and
after each harvest, and this data is being used to develop a certification program to ensure sustainable harvesting methods are used by all harvesters.