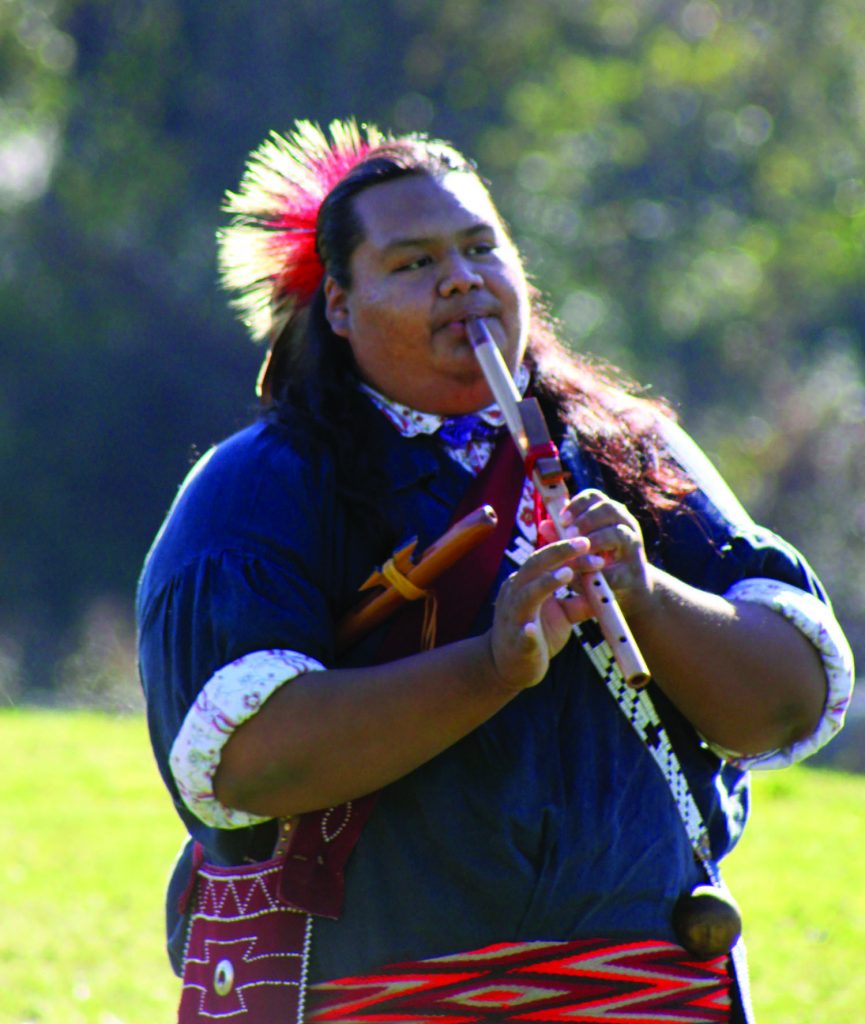 The Museum of the Cherokee Indian is serious about strategic planning because they see the results in their bottom line. They began with a plan in 2004 that resulted in increased cash flow and many new initiatives. In 2014 a new director arrived, and a new five-year plan was in place by early 2015, thanks in part to a grant from the Foundation.
"We contracted with ConsultEcon from Boston; they've worked with more than 700 museums around the country, especially in locations where casinos were introduced. We knew how good they were because we worked with them in 2004," explained Barbara Duncan, Education Director for the Museum. "We were able to coordinate our planning with Cherokee Historical Association and the Tribal Archives Project, who also worked on plans."
ConsultEcon staff members conducted extensive research, combing through financials, spending time in the town, and interviewing people to tailor the plan to the Museum's needs. Museum staff provided extensive input; the entire process was a lesson in group harmony, a Cherokee core value.
"One of the first things they told us was that we needed to enhance the visitor experience," said Barbara. "Our visitors told us clearly they wanted more value for the money. We started a free storytelling program with EBCI Beloved Man Jerry Wolfe that proved to be very popular." (Jerry Wolfe passed away earlier this year).
Another popular program that provides more value to visitors is the Cherokee Friends initiative. Cherokee Friends had operated in the past, but the program ended a few years ago. With its revitalization, select tribal members now dress in traditional clothing, and serve as cultural specialists around town. In the first year of the program, each Friend received a clicker, clicking when they interacted with visitors. The first year the count was around 70,000 contacts; in the second year that jumped to 85,000 contacts.
"We sent our Friends to offsite festivals to tell more people about Cherokee. They help spread knowledge about our community and people. They appear at special events, at the drama Unto These Hills, at Qualla Arts & Crafts, and they help us with visiting programs when groups come to the museum," said Barbara.
There are currently five Friends; Mystical Armachain, Sonny Ledford, Richard Saunooke, Jarrett Wildcatt, and Michael Crowe, the manager. All of them have gone through thorough training, and they all bring different talents. Their special skills include making wampum belts, moccasins, twined bags, 18th century clothing, pottery, flute playing, and more. They demonstrate primitive skills like making fire by friction, tell stories, make music, and dance for visitors.
"Our Friends are on the front line of education. What they do is authentic. It's great to have funding for Cherokee cultural interpreters of this caliber to interact with the public," said Barbara.
Another important recommendation in the latest strategic plan involved hiring a fulltime genealogist, and Robin Swayney is now on board. Many people come to Cherokee because they have a family story. Some have relatives they want to learn more about. The genealogist speaks to visitors during a free, 20-minute consultation and directs them to the Tribe to pursue enrollment, if they want to find out if they are eligible. She also conducts additional research on a fee basis and works with the archival program.
"A specific part of our strategic plan that the Foundation funded was to help us improve our level of technology. We now have new technology in our permanent exhibit, including a new audio tour in three languages, English, Spanish, and German. Our lobby technology is also updated with touch screen computers, so visitors can learn more about the Museum and the town," said Barbara.
"The Museum of the Cherokee Indian is all about the mission and preserving our culture, but we want to be self-supporting where possible. Some 75 percent of our budget comes from earned income, including museum and store sales. Most museums receive 30-50 percent of their annual funding from state and Federal government, and foundations. It's rare that a nonprofit generates this much funding inhouse, and we want to continue to build that."