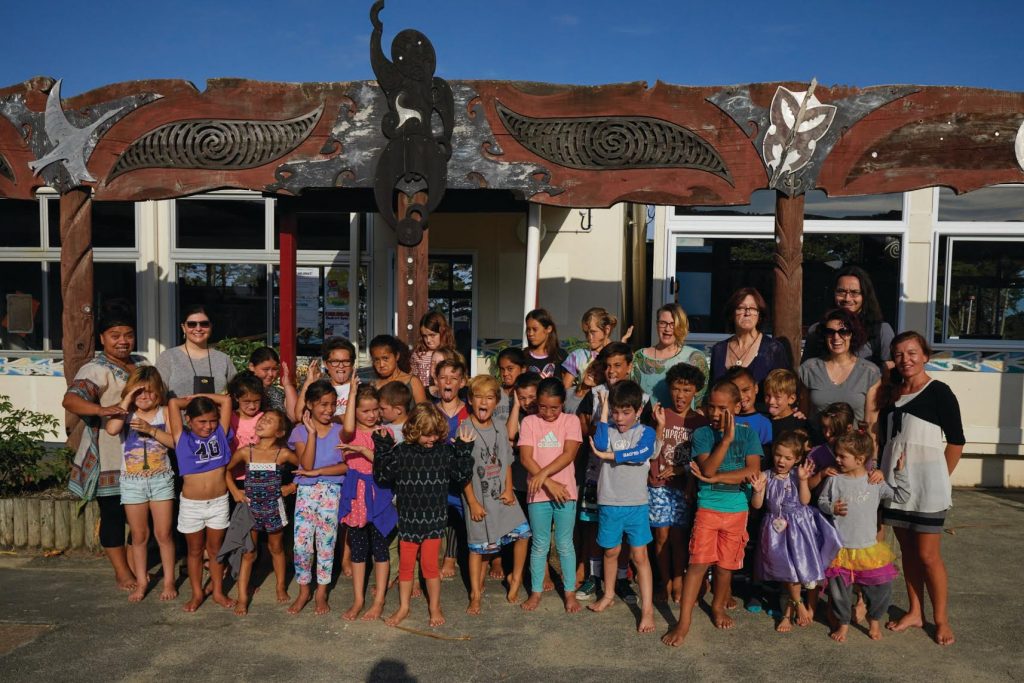 Tonya Carroll and Tinker Jenks represented the Foundation at a very special conference last March, the He Manawa Whenua Indigenous Research Conference in New Zealand. The conference focused on indigenous issues around the globe.
One of the presentations was given by the Cherokee group Remember the Removal Legacy Riders (RTRLR) about their bicycle ride tracing the Trail of Tears and how that experience impacted them—the Foundation funded part of the RTRLR trip. The Legacy Riders plan to share their experiences locally with the Ray Kinsland Leadership programs and other local groups.
The trip gave Tonya and Tinker the opportunity to learn more about the native Māori Culture. They met many people, and stayed with a Māori family on the North Island. One of the highlights of the trip was experiencing the Māori-centered local school.
"We learned that the Māori are open and accepting and very willing to share with us," said Tonya. "Their preservation efforts began 30 years ago, and they searched the world for people to teach them how to preserve their culture. If we borrow some of their ideas, just think where we can be in 30 years!" 
After only 30 years, one in five native Māori speak their native language now, and many New Zealanders have incorporated some of that language into their vocabulary.
The women made excellent connections there and will continue deepening those relationships for cultural tourism and preservation. They said that some of the new friends they made plan to visit Cherokee to continue conversations.
They also noted the beauty of the island, traveling up mountains, walking a black sand beach, experiencing a canopy walk and volcano. Everything has a spirit in the Māori culture, and the New Zealand government recently acknowledged this by giving human rights to a river, providing it with guardians to protect it.