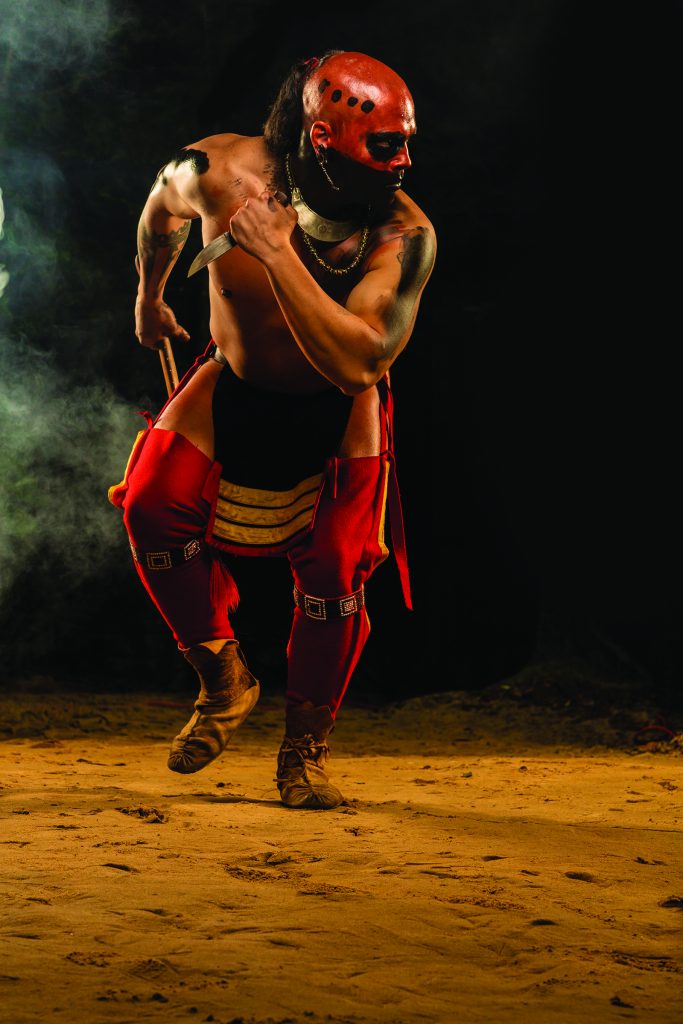 Cherokee Historical Association (CHA) receives grants to bring back original drama, make new "old" Cherokee products for children
The Cherokee Historical Association (CHA) is a key partner in the towns effort to encourage visitors to stay multiple days for cultural based experiences. CHA operates the Cherokee drama "Unto These Hills", which is a time-honored story of the Cherokee people from 1780 to now. The play has run for nearly 70 years, entertaining some six million people. About a decade ago the play changed, but today, thanks to a Cherokee Preservation Foundation grant and other funding, CHA has brought back the original production with updated themes.
The Kerman Hunter script, updated for cultural norms and extra drama, is being performed live under the stars, at the Mountainside Theatre.
After numerous community interactions in the spirit of Group Harmony, CHA developed a new plan for the play. "There was a lot of pent up demand for the old script but going back to that was a much bigger production, more expensive with more actors and upgrades on lighting and costumes," explained John Tissue, Executive Director, Cherokee Historical Association.
The new "old" script is more of a pageant, with an updated history from the 1940s. The script changed the way men talked in the show, and costumes were totally revamped to bring the pageant more in line with current production values. The results are clear; attendance is up over previous years.
"These dramas are works of art that are never finished, but for the most part it's done now. We will continue to work on costumes and special effects, and the drama will continue to evolve," said John.
There's another really important reason the pageant reverted to the original script. Initially the drama was for the most part about culture, but today there is also a very real human rights issue. There's a critical lesson to be learned about discrimination from the Cherokee story. The Cherokee people know what happens when walls are built.