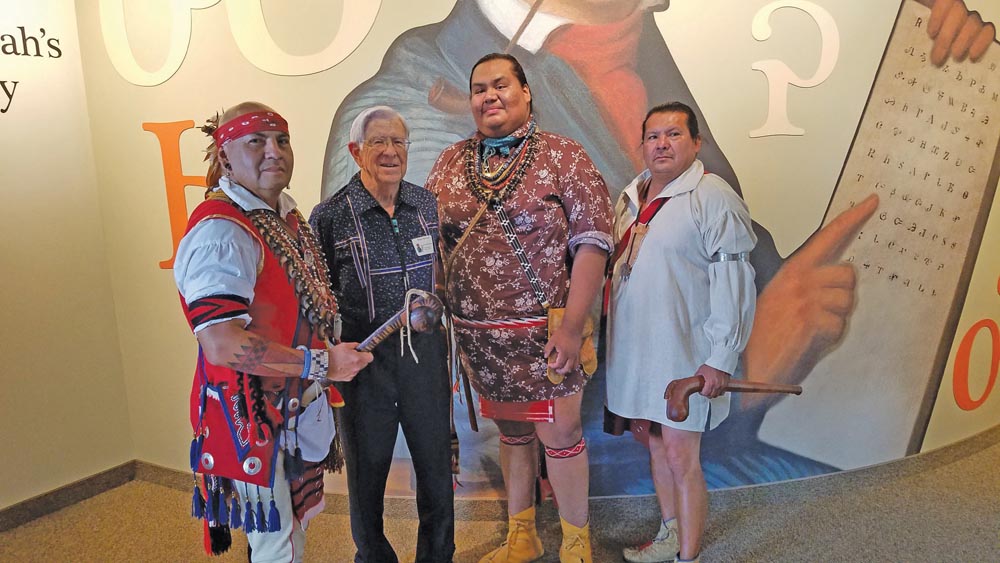 Born in 1776 in Tuskegee, TN, Sequoyah, creator of the Cherokee syllabary, is a revered Cherokee historical figure. There is a museum located very near his birthplace on the shores of Tellico Lake. Built in 1986, it honors Sequoyah's life and his great achievement, which provided a means for Cherokees to become literate in their own language.
The Sequoyah Birthplace Museum, owned by the Eastern Band of Cherokee Indians, is located in Vonore, TN. It closed temporarily in 2017 to upgrade infrastructure and install new exhibits. The Foundation awarded a grant for this renovation.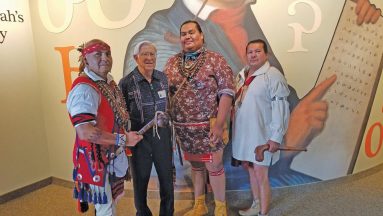 This is one of several grants the Foundation has awarded the Museum. Other grants included funding for lecture series and Cherokee language classes. These programs now pay for themselves, which is always a goal of a Foundation grant.
The Museum reopened last June. Updated technology such as improved HVAC
systems and vapor barriers improve the guest experience. And three new multi-media exhibits bring Sequoyah's story to life.
"In the first theater you get an introduction, it's filmed in Oconaluftee Village," said Charlie Rhodarmer, Director of the Museum. Also included in the exhibit are interpretive panels that show different time periods and dioramas of Sequoyah as
a young man, and a diorama at the battle of Horseshoe Bend.
"Seeing the soldiers write home to loved ones remotivated Sequoyah because he realized if his people couldn't write, they couldn't communicate long distance," said Charlie.
Sequoyah began creating the syllabary in 1809; it took 12 years to complete it. Sequoyah taught his daughter Ayoka how to make the symbols and together they introduced it. Within months thousands of Cherokee people became literate.
The second theater is a shadow theater. This dramatic perspective helps visitors focus on the words. The third theater is a portrait that comes to life. When visitors approach, they are asked provocative questions.
Since last June when the Museum reopened, Charlie notes that visitation is
up, and their financial situation is improved.
"We couldn't have done this without the Foundation's help. They helped us move up so we can now be proactive instead of reactive," said Charlie.