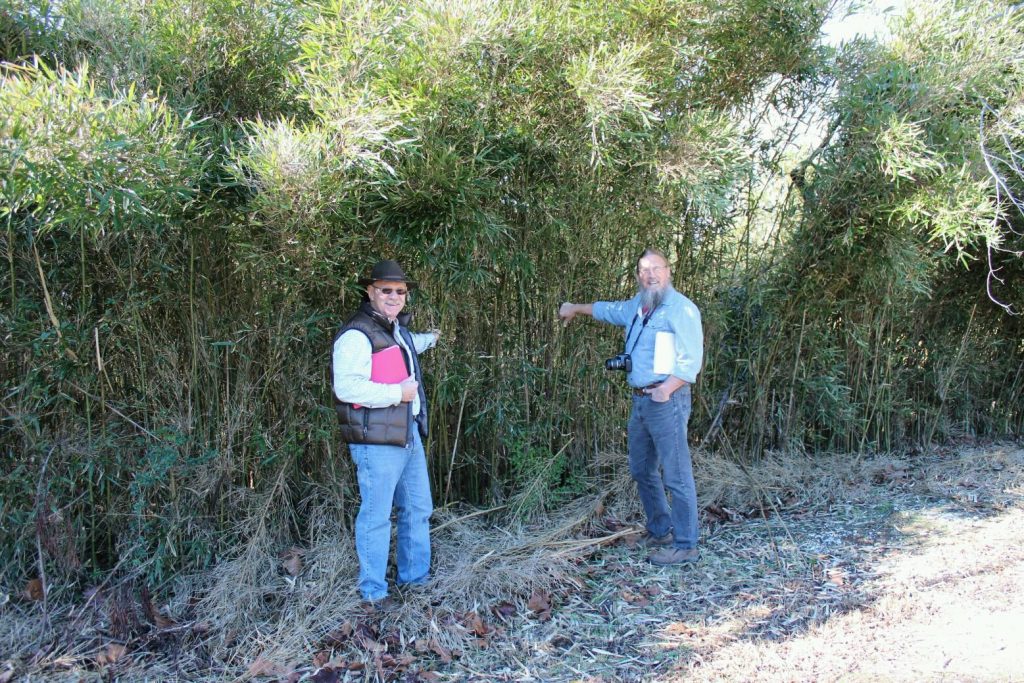 Funding assures that river cane will continue to be harvested appropriately by Cherokee artists
A project to create a "living laboratory" along the Sweetwater Creek Greenway on the Robbinsville High School campus is thriving with the help of continued funding from the Foundation. Graham County's largest known patch of river cane is located on this greenway—it is an important Cherokee artisan resource and environmental asset.
The latest grant continues to protect this healthy river cane that's already being harvested in limited quantities by Cherokee basket makers with permission from Robbinsville High School. Current funds are helping to address issues such as trouble with invasive species that are preventing the canebrake from expanding. Other problems being addressed include streambank stabilization, and controlling the roots of the cane that can damage sidewalks by cracking concrete.
The Foundation is partnering with Mainspring, grantee Graham Revitalization Economic Action Team (GREAT), and students from the high school to assure that this precious resource continues to help restore the environment while providing cane for Cherokee artists to make baskets and mats.
"One of my favorite components of this project is that it allows high school students to get involved removing invasive plants and monitoring riparian habitat," said David Cozzo, PhD and head of Revitalization of Traditional Cherokee Artisan Resources (RTCAR), which is part of the Foundation.
"Students are using an outdoor class room located next to the stream to get hands-on experience in biology, stream health, and other conservation management skills. We're pleased that this grant is also helping us integrate our educational goals into the high school curriculum."
Previous Foundation grants secured the cane's safety and health and funded educational displays about its importance as an artisan and environmental resource. The initial grant also covered building the outdoor classroom, an eight-sided gazebo located next to the stream. Students provided more of the labor for the building. The first grant began in spring 2016; this is the second phase of a proposed three-phase project.
"Environmental restoration projects take some time; the cane grows and thrives on its own schedule, which is why these types of projects usually require several phases," said Cozzo.
The Greenway is a public walking path that goes all the way around the campus now. Many people use it, so this project serves as a great educational source for the public. The river cane itself is some of the most beautiful, high quality basket cane anywhere, and allowing people to see it helps emphasize the importance of this cultural resource. For more information, contact David Cozzo at 828.359.6856 or learn more about RTCAR here.