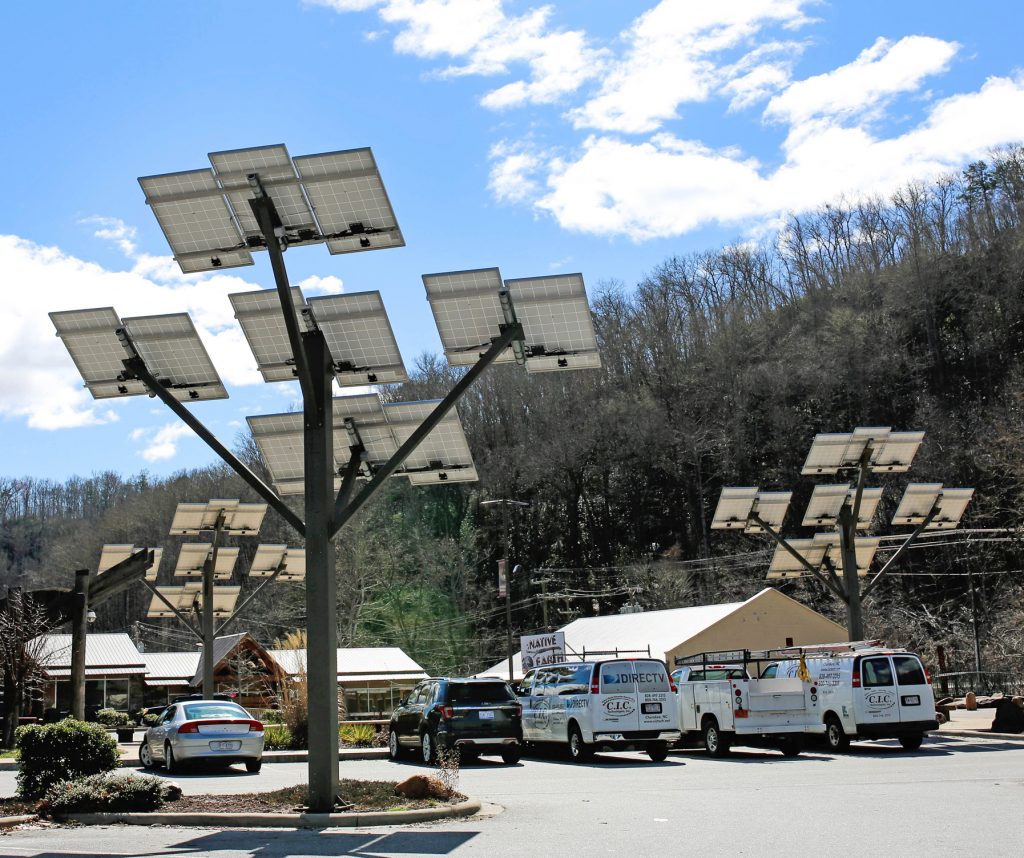 A sense of place is a core Cherokee value that promotes connection with and stewardship of our homelands. Because we believe so strongly in preserving our land and the earth, many of our grants are awarded to groups involved with environmental preservation. We also fund projects that promote workforce and economic development.
Funding the creation and installation of solar trees in Cherokee fulfills both the environmental and economic development goals. A previous grant funded three solar trees in downtown Cherokee. These trees are providing all the electricity needed for our Visitor's Center, resulting in a net zero building. While the solar panels could have been placed on the building itself, creating the trees assures that everyone realizes our commitment to reducing our carbon footprint.
The latest funding to the Eastern Band of the Cherokee Indians from the Foundation will enhance solar power availability and expand it. The proposal calls for adding two solar trees at a location right outside the Great Smokey Mountain Park on US 441. Another proposal is for locating and installing four two-hose electrical car charging stations by the Visitor's Center at the horseshoe.
"We're focusing on more solar energy so we can save energy and lower green house gases produced," said Chris Greene, project manager for the Tribe. "An important goal for the tribe is to have cleaner energy. Adding the charging stations promotes a place to charge cars. Doing that and adding solar trees are ways to promote a cleaner planet."
Learn more about projects we support that help preserve a cleaner planet through Generations Qualla.